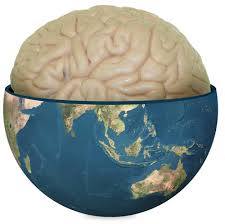 G A I AīS S P I R I T
Evolutionary spirituality for
mankinds awakening

as Earthīs brain
Home
Initiations
Events
Crisis Consulting
Infotexts
Prayers
Contact
Donations

Deutsch
PRAYERS
TO ENCHANT THE LIVING EARTH
& INSPIRE OUR HUMAN EVOLUTION



***********************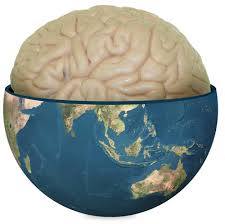 I
H A I L
US HUMANS AS
EARTHīS BRAIN !
THE MYTH OF THE
3. MILLENIUM IS BORN !
IN ITīS IMAGE MANKIND MAY
DEVELOP PLANETARY INTELLIGENCE !
***********************


G A I A
SUPERORGANISM EARTH:
BE MY ENCARNATED, LIVING
G O D D E S S !
I HAIL & HEAL YOU AS MY GLOBAL HOMELAND !
I GUARD & GROW YOUR NATURAL PARADISES !
I INSPIRE & ENLIGHTEN YOUR CULTURAL HEAVENS !
I COCREATE YOUR COLLECTIVE EVOLUTION !
INDEED I RECOGNIZE ME AS YOUR BRAINCELL:
I THINK & FEEL, SPEAK & ACT, NETWORK &
UNITE FOR YOUR GREATER GOOD &
MANKINDS AWAKENING AS
YOUR GLOBAL BRAIN !
WHEN YOU THRIVE,
WE EARTHLINGS BLOSSOM !
YOUR HEALTH IS OUR GLOBAL HARMONY !
YOUR SELFORGANIZED BEAUTY IS OUR JOY !
YOUR AGELONG UNFOLDING IS OUR PERSONAL
LIFE CHALLENGE ! THEREFOR I SWEAR HEREBY TO
MAINTAIN & PROTECT, SUPPORT & STRENGTHEN,
INSPIRE & UPLIFT YOU, MY DEEPLY BELOVED
& HIGHLY AKNOWLEDGED ! I REALIZE &
REPRESANT MYSELF PROUDLY AS
YOUR BENEVOLENT SPIRIT !




***********************



G A I A
LIVING SUPERORGANISM EARTH:
THE MOUNTAINS ARE YOUR BONES,
THE WATERS YOUR BLOODSTREAM,
THE AIR YOUR BREATHE & THE
FIRY PLASMA YOUR ELECTRO-
MAGNETICAL LIFE SPIRIT,
THE MICROBES YOUR CELLS,
THE PLANTS YOUR FURE & FRUITS,
THE ANIMALS YOUR MUSCLES & INSTINCTSAND MANKIND YOUR EVOLVING BRAIN,
AWAKENING TO YOUR GLOBAL
CONSCIOUSNESS.
MAY YOU LIVE &
EVOLVE FOREVER,
GROWING PARADISES &
CREATING CULTURAL HEAVENS,
GIVING BIRTH TO GODS & SENDING
SUPERHUMANS TO THE STARS.
***********************
10 EVOLUTIONARY GUIDELINES
FOR A FULLFILLED 21. CENTURY LIFE:
BE AWARE !
LIFE YOURSELF !
LOVE US ALL !
NETWORK
INTELLIGENCE !
HEAL THE EARTH !
CREATE ABUNDANCE !
CHOOSE FREEDOM !
LEARN EVOLVING !
ASCEND SPIRITUALLY !
ENJOY THE CHALLENGE !
***********************
PLASMAGRAZING STARS ALIVE
COMMUNICATING GALACTIC INTELLIGENCE
ON BEHALF OF COSMIC CONSCIOUSNESS.
IN THEIR NAME SUNLIGHT TELLS YOU
- EARTHLING -
THE WILL OF
THE GODS:
SHINE LIKE A STAR -
WITH SPARKS IN YOUR EYES &
ENLIGHTENMENT IN MIND !
***********************

... MORE PRAYERS TO COME ...



Dear reader:

Please feel inspired, to
come back & look forward for more ...




HOME